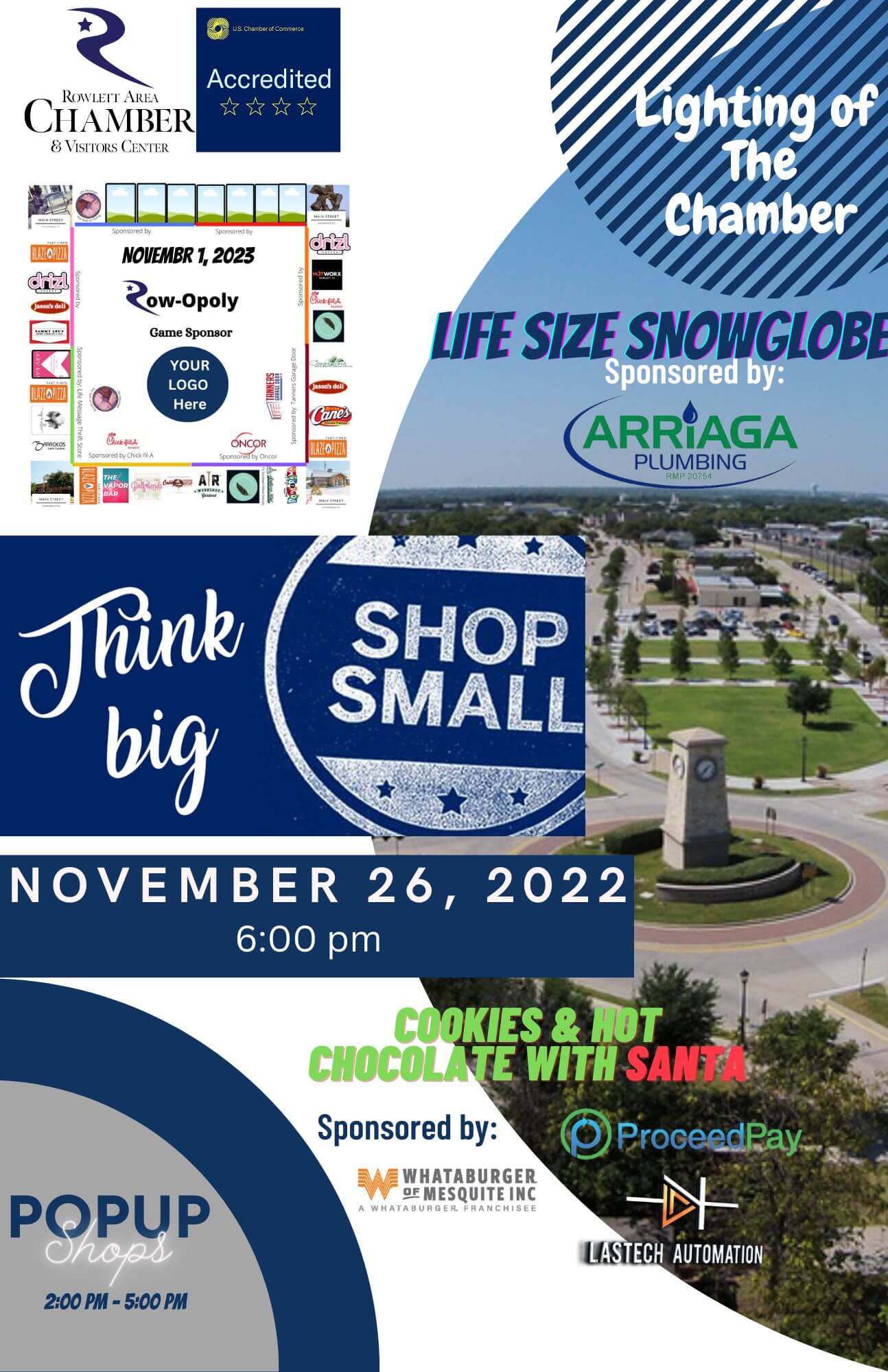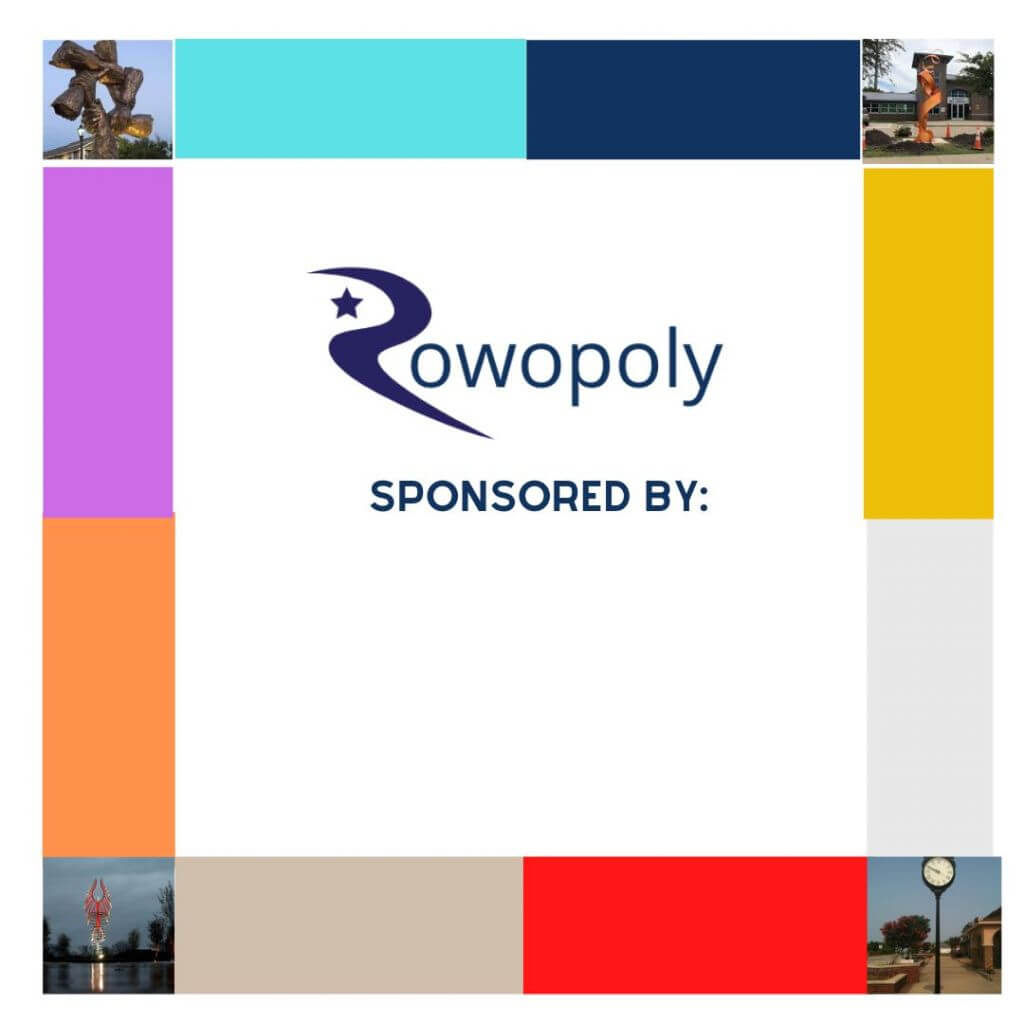 Rowopoly Rules
Support small businesses AND win cash prizes!!!
Complete a block by shopping at every business on the block. All shopping must be completed from November 8th through November 26th. Note that 3 blocks have 6 businesses/restaurants on them, and 2 blocks have 7.
Be sure to get a receipt at each business! You will need to show those to us to have your entry put in a block bucket. One receipt counts for one business/restaurant on one block. If a business is on more than one block you will need a different receipt to count for different blocks.
Bring or email your receipts to the Rowlett Area Chamber (at 4418 Main St) and turn them in by 4:00 pm Monday through Friday. We will have entry forms for you to complete with your name and phone number. The email address is info@rowlettchamber.com. Entries on November 26th must be turned in by 5:30 PM.
You will be entered in a drawing for each block you complete! Each block prize is $250!!!
You can enter as many blocks as you want. Winners will receive $250 for each block they win. You can enter a block more than once by completing the block a second time with new receipts.
You also have a chance to win $100 by taking selfies at the 4 locations on the Rowopoly corners! Once you complete all 4 corner locations, share the pictures on Facebook or Instagram with the hashtag #Rowopoly. Your posts must be public to be counted. Email us at info@rowlettchamber.com so we know to look for them.
The total number of winners will be determined by the number of block sponsors.